The Fifth Silk Road International Exposition in World Youth's Eyes
2021-05-12 17:57:50 , Source : Discover Shaanxi
On May 11th, at the Fifth Silk Road International Exposition and the Investment and Trade Forum for Cooperation Between East and West China, 9 international students from Pakistan, Indonesia and many other countries visited the exhibition booth of Baoji in Shaanxi Pavilion, during which they were excitedly looking for the inscription "China" inside the bronze "He Zun" replica.The Fifth International Silk Road Expo held in Shaanxi reflects vital Sino-foreign interactions.
In the Zhejiang exhibition area of the China Pavilion, the traditional Chinese instrument Guzheng attracted the attention of Ketrin, an international student from Indonesia who currently studies at Xi'an Jiaotong University. Ketrin said that she had studied Guzheng back in Indonesia, so she was very interested in Chinese stringed instruments. She also played the song Jasminum nudiflorum, receiving enthusiastic applauses from the audience.
In the exhibition area of Baoji, the guest city of the expo, the international students learned in detail about the cultural relic "He Zun" that was unearthed in Baoji, and they also found the Chinese character of "China" at the bottom of He Zun's inner wall.
The expo is also an important place for international students to get close to their hometowns. As soon as they entered the International Pavilion of the expo, the international students eagerly looked for the exhibition area of their own countries.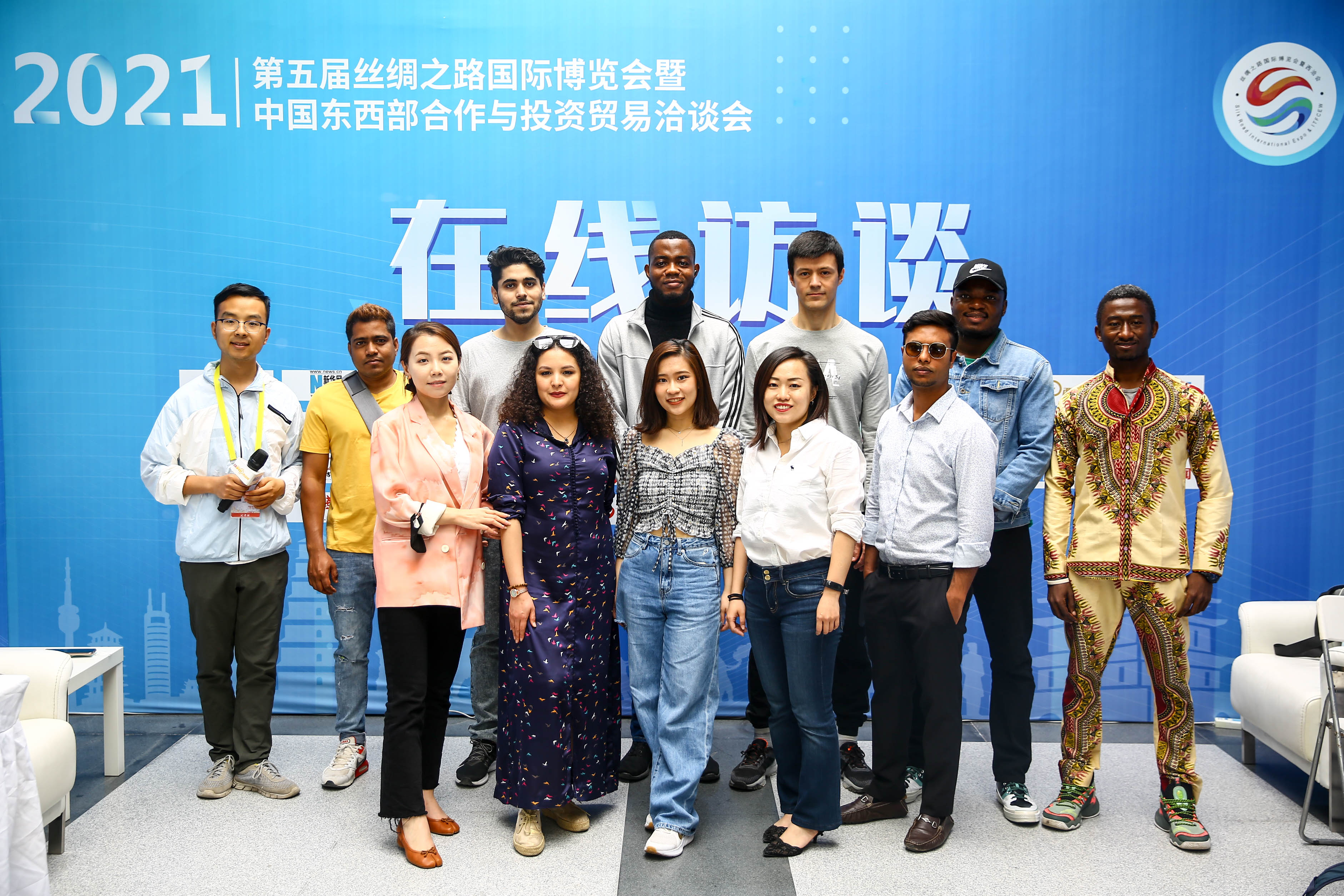 Areeb Hassan, an international student from Pakistan, saw the carpets of his country from a distance, and he introduced them to other friends in detail. "This is normally spread on the ground, and that is hung for decoration." Areeb Hassan also introduced the jewelry, rattan baskets, and Aladdin's magic lamp decorations to his friends.
Upon the products with national and ethnic features, Areeb Hassan said that he would like to learn more about the "technological style" exhibits at the expo. He and his friends experienced off-road vehicles, coal mining explosion-proof vehicles, agricultural drones and other exhibits.
Ketrin, an Indonesian student studying in China, she speaks Chinese fluently
During the interview, Ketrin's fluent Chinese made it difficult for many people to believe that she is an international student. Ketrin said that she has been in Shaanxi for three years, "I came to China and learned Chinese to make myself a bridge between the two countries (Indonesia and China) that I love the most."
International students experienced Woodcut New Year Painting
In addition, the international students also experienced the charm of traditional Chinese culture such as Paper-cutting, Woodcut New Year painting, and Flower Bun. 

Copyright@www.shaanxi.gov.cn All Rights Reserved

Registration Number:陕ICP备10004160号Tel:029-87293333

./t20220602_2223372_wap.html