A Two-day Tour to Appreciate Yaozhou Kiln
2017-12-29 15:20:05 , Source : The Government Website of Shaanxi Province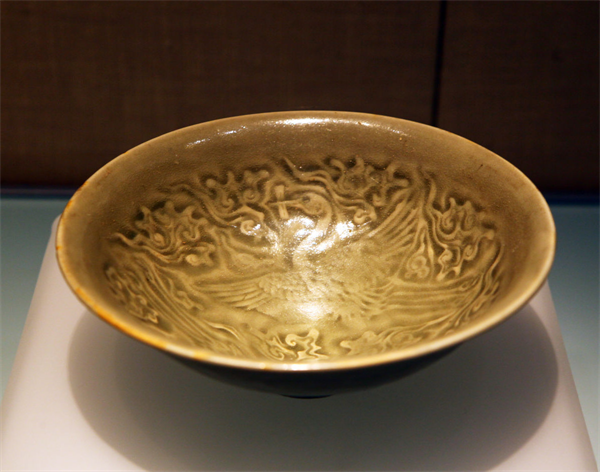 Day01 Mt.Yaowang - Yaozhou Kiln
Mt. Yaowang, is situated in Yaozhou District, Tongchuan City, 70 kilometers (43 miles) north of Xi'an. To get there travelers can take a coach from Xi'an North Long-distance Bus Station to Yaozhou District in Tongchuan City. The coach runs every 25 minutes from 07:10 to 19:20. The trip takes about 2 hours and costs CNY 22 per person. Upon arrival in Tongchuan, take bus No. 18 to the Yaowang Mountain Scenic Area. The admission fee is CNY40.
Mt. Yaowang, or, the Mountain of King of Medicine, is so named to commemorate Sun Simiao, a medical scientist of the Tang Dynasty (618 - 907). Yaozhou District, original Yaoxian County, is the hometown of Sun Simiao, devoted his whole life to medical research and saving people's lives. So temples, statues, and monuments were built on the mountain in memory of Sun Simiao. The mountain is also home to more than 200 kinds of medicinal herbs.
After lunch, take a taxi or rent a car to the Yaozhou Kiln Museum. Yaozhou Kiln was one of the six famous kilns of ancient times. It was used to made pottery and porcelain wares during the Tang, Five Dynasties and Ten States (907 - 960), Song (960 - 1279), and Yuan (1271 - 1368) Dynasties. Green pottery was the premium product of Yaozhou Kiln. The largest pottery museum in China at present has been built on the site of the kiln. In the museum, you have a chance to see many precious pottery wares and exhibitions about how to make pottery. Entry to the museum is free of charge, but some special exhibition requires an admission fee of CNY 10.
Take a taxi or local bus back to Tongchuan City to stay overnight. Our recommended hotel is the 3-star Yinhe Grand Hotel, located at No 21, middle section of Xianfeng Road, Xin District.
Day02 Yuhua Palace - Huangdi Mausoleum
Next morning, take bus No. 3 to Yuhua Palace, 45 kilometer north of Tongchuan City. Alternatively, you can take a taxi or bus to Tongchuan Beiguan Bus Station, and from there connect with a tourist bus to the palace. Yuhua Palace was initially constructed as the largest imperial summer resort in the Tang Dynasty. Later, it was transformed into Yuhua Temple and was the place where Master Xuanzang translated the Buddhist scriptures he brought back from India. Therefore, Yuhua Palace is also a holy place for Buddhism. Today the ski field here is the largest in Shaanxi, so if you are visiting the palace in winter, you can also experience skiing and skating. The admission fee of the palace is CNY 41 per person. Skiing and skating are charged on an hourly basis.
Your next destination is Huangdi Mausoleum, 55 kilometers (34 miles) from Yuhua Palace, and which can be accessed by a coach at the exit of the palace. The bus journey takes around 1 hour and costs around CNY20 per person. Huangdi Mausoleum is the grave of the legendary Yellow Emperor, who is believed to be the ancestor of the Chinese nation. Huangdi Mausoleum Scenic Area is composed of the mausoleum and Xuanyuan Temple. Every year during the Qingming Festival (Aril 5th), Chinese people from all over the world come to Huangdi Mausoleum to worship their ancestors. This has gradually developed into a grand worship ceremony. The admission fee is CNY91 from March 1st to November 30th and CNY50 from December 1st to the end of February. The opening hours are from 08:00 to 17:30 all the year round.
Travel back to Xi'an from Huangdi Mausoleum or continue the adventure to Yan'an City by coach.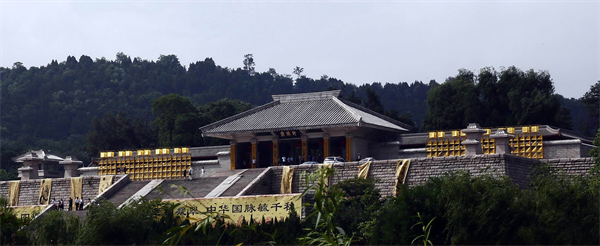 Copyright@www.shaanxi.gov.cn All Rights Reserved

Registration Number:陕ICP备10004160号

./t20171229_1595164_wap.html