Guangren Temple
2017-07-03 11:35:28 , Source : The Government Website of Shaanxi Province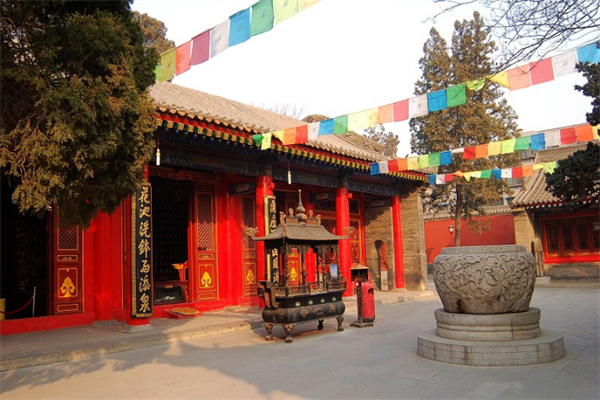 Guangren Temple, located in the north-west City Wall of Xi'an, is the only Tibetan Buddhist monastery in Shaanxi Province. Built in 1705 when the Emperor Kangxi of the Qing Dynasty (1644-1911) patrolled to Shaanxi, this temple was a Xanadu for the Grand Lama of the Northwest and Tibet when he passed through Shaanxi along the road to Beijing to meet with the emperor. It is a witness to Tibetan and Han nationality's cultural communication and national solidification.
Guangren Temple was first rebuilt in 1952. After that, its main architecture, including the Mahavira Hall, the Sutras Keeping Hall and the Bodhisattva Hall among others, were brand new. In 1983, it was cited as a National Key Buddhist Monastery in the Han nationality region by the State Council. Guangren Lama Temple has undergone extensive repairs again in 2006 and expanded to the large scale that it is at present.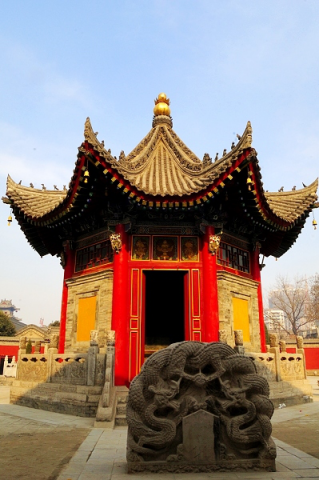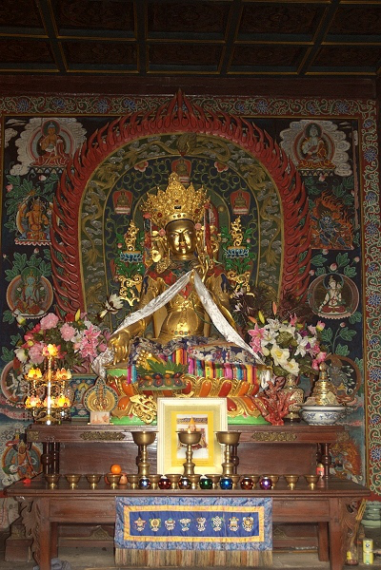 The whole temple covers an area of 1.3 hectares (3 acres). When you go into it, the main architectural features fall into place from south to north as follows: the Mountain Gate, the Devajara Hall, the Mahavira Hall, the One Thousand Buddha Hall and the Sutra Keeping Hall, while on both sides there are flanking halls, wing-rooms and cross-yards.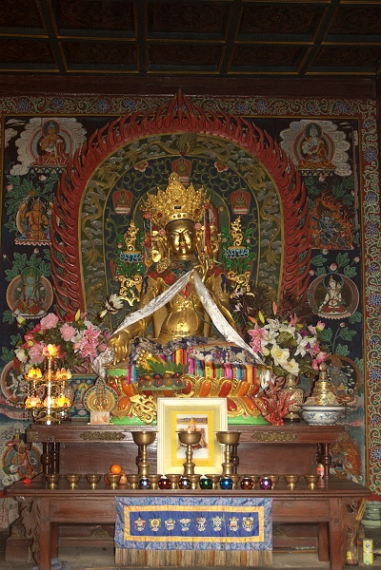 The original Mountain Gate had already been destroyed before the reconstruction. Carved with beams and beautiful paintings, the new gate looks magnificent. As the entrance door is closed, visitors should enter the temple from the small eastern wicket. Inside the Mountain Gate, there is a Zhao Bi (a stone wall) engraved with the embossments of Buddha and the eighteen arhats. It is a grandiose brick-carved piece of architecture. Round across the Zhao Bi, you will see a tall hexagonal pavilion with an imperial stele of 'The Guangren Temple Stele Erected under the Imperial Order' written by Emperor Kangxi who erected it. There are wells with stone rails on both sides of the stele.
TIPS
1. Basic info
Address: Guangrensi Road, Lianhu District, Xi'an
Ticket: CNY 20
Opening Time: 08:00 - 18:00
2. Transportation
By Bus:
Take bus No. 703 and get off at Guangrensi (Guangren Temple) Station. Walk towards north for around 2 minutes. Then turn west and walk along Xiwuyuan Road for around 3 minutes.
By Metro:
Take Metro Line 1 and get off at Yuxiangmen Station. Get out from Exit D. Walk east along Lianhu Road for around three minutes and then turn north and walk for around 5 minutes to reach.
Note:
1. Children under 1.2 m (3.9 ft) can enter for free.
2. Children between 1.2-1.5 m (3.9-4.9 ft) can enjoy a 50% discount.
3. On the 1st and 15th day of each month in Chinese lunar calendar, visitors can enter for free.

Copyright@www.shaanxi.gov.cn All Rights Reserved

Registration Number:陕ICP备10004160号Tel:029-87293333

./t20170703_1594778_wap.html