Sacrifice in Huangdi Mausoleum
2022-06-02 17:48:00 , Source : The Government Website of Shaanxi Province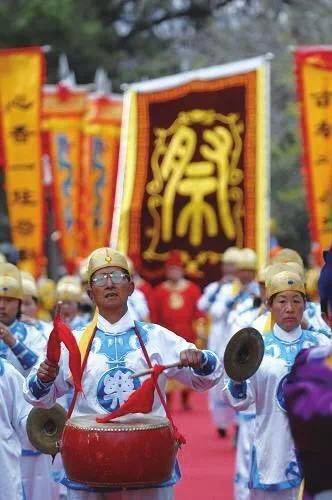 Huangdi Mausoleum, the tomb of the Chinese earliest ancestor Xuanyuan Huangdi, is located at Qiaoshan, Huangling, Yan'an, Shaanxi. Huangdi is the humane ancestor of the Chinese people. Huangling County, Shaanxi Province is the tomb site of Xuanyuan Huangdi. In 1961 Huangdi Mausoleum was published as one of the first batch of key cultural relic protection sites, called the First Tomb in the World. In 2006 Sacrifice in Huangdi Mausoleum was listed as a national intangible cultural heritage and Huangling County was named Homeland of Chinese Huangdi Sacrifice Culture. In the beginning, General Secretary Xi Jinping said when visiting Shaanxi, "Huangdi Mausoleum is the spiritual icon of the Chinese civilization.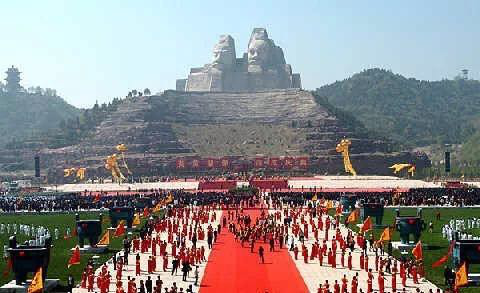 Huangdi Mausoleum is a national shrine for domestic and overseas Chinese descendants to worship. Tracing a river of civilization we can get here and come along a road of feeling we can go back here. You may forget the name of your forefathers but will never forget that you are a Chinese descendant. Brotherly affection is stronger and any difference can be set aside, find something in common and reach the widest unity.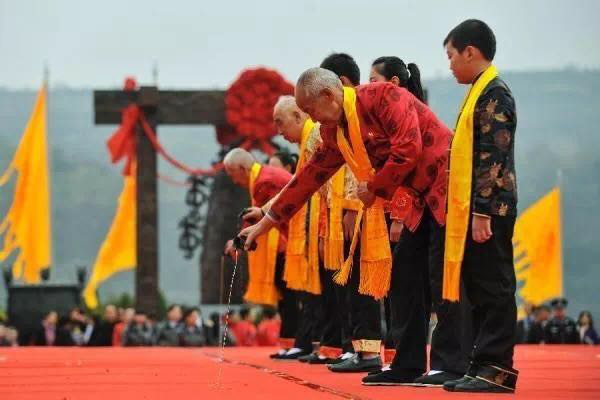 Huangdi Mausoleum has become a kinship tie for the Chinese to withstand foreign aggression, unite their fellows and keep one heart even if they are far away. Since the death of Huangdi, China has sacrificed him historically. According to the record of Bamboo Annals, the ministers began to sacrifice Huangdi after he died. Afterward sacrificing Huangdi has gradually become a national mechanism for 5,000 years.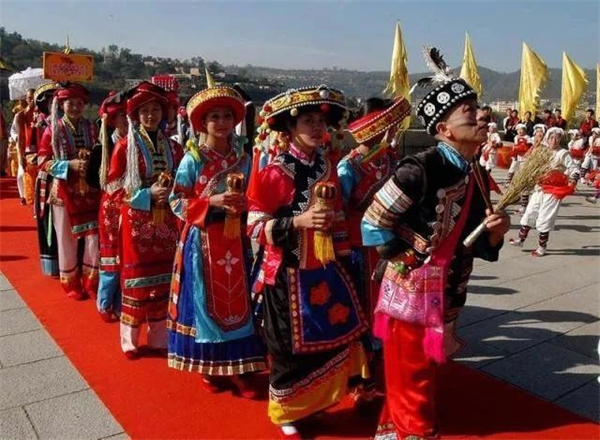 In 1935 the Nanking National Government determined that Qingming Festival was National Tomb Sweeping Festival. Every Qingming Festival, the government sent officials to address speeches at the memorial ceremony in Huangdi Mausoleum. Since 1980, sacrifice to Huangdi Mausoleum has taken shape: official sacrifice is on Qingming Festival and folk sacrifice is on the Double Ninth Festival.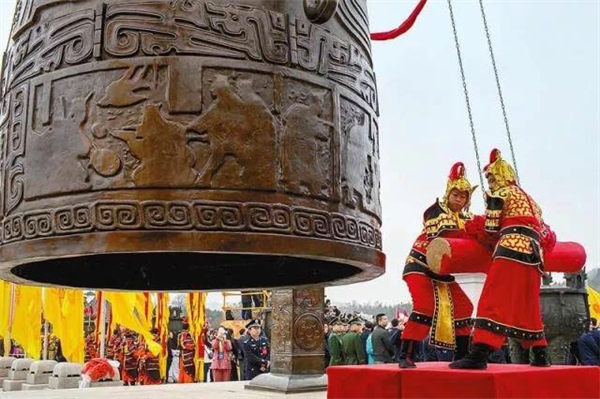 In a solemn atmosphere, ancestor worship in Huangdi Mausoleum is to think back on how the Chinese ancestors overcome hardship to create the civilization and benefit the offspring, cheer up the national spirit and welcome great rejuvenation based on cultural identity.

./t20171219_1595049_wap.html