Xi'an's dynamic investment spurs major growth in 10 years
2022-09-30 16:10:56 , Source : en.xa.gov.cn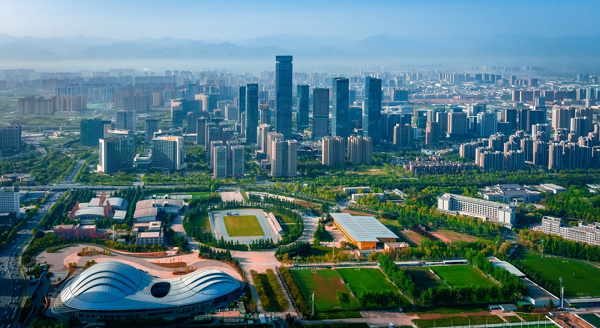 A panoramic view of Xi'an, a modern city growing in leaps and bounds. [Photo/Xi'an municipal government's WeChat account]
Over the course of the past decade, Xi'an, capital of Northwest China's Shaanxi province, has increased its investments substantially in such areas as modern industry, people's livelihoods and the construction of infrastructure.
As a result, the city's fixed investment has achieved leapfrog development, providing solid support for its high-quality development.
From 2013 to 2021, Xi'an's fixed asset investment, excluding farmers capital expenditure, increased by 5.1 percent on average annually. The steady growth in investment growth was mainly due to the increase in the number of new projects.
In 2021, there were 3,308 investment projects in the city, an increase of 744 over 2012 and 1.3 times that of 2012.
In accordance with the requirements of the strategic goal of building a city strong in advanced manufacturing, Xi'an has focused on increasing industrial investment.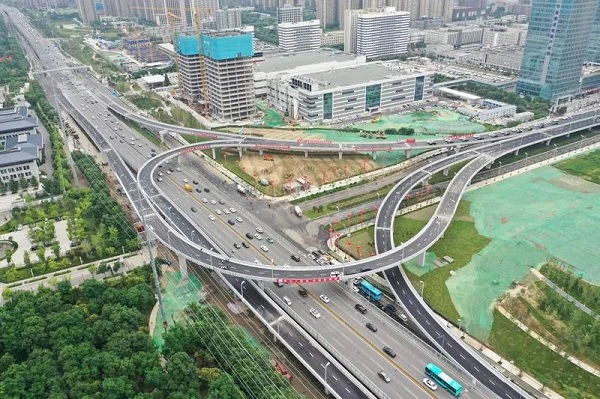 Xi'an increases its investment in infrastructure. [Photo/Xi'an municipal government's WeChat account]
The city's industrial investment amounted to nearly 100 billion yuan ($13.89 billion) in 2021 – 1.7 times that of 2012 – with an average annual growth of 7.7 percent.
Of that, the city's investment in manufacturing was 1.8 times that of 2012, with an average annual growth rate of 7.7 percent, accounting for 84.8 percent of its industrial investment, an increase of 1.4 percentage points over 2012.
Investment in emerging industries has also achieved remarkable results. In 2021, the city's high-tech industry investment was 1.4 times that of 2017; investment in the modern services industry accounted for 61.5 percent of the city's total investment, an increase of 8.5 percentage points over 2017.
Moreover, Xi'an has increased its investment in the construction of infrastructure and has accelerated urban renewal.
The city's spending on infrastructure accounted for 29 percent of its total investment in 2021, an increase of 13.4 percentage points over 2012, while the average annual growth rate was 14.6 percent.

Copyright@www.shaanxi.gov.cn All Rights Reserved

Registration Number:陕ICP备10004160号Tel:029-87293333

./t20220930_2254249_wap.html