Seniors swap sofas for sweatpants
2021-03-19 10:16:05 , Source : China Daily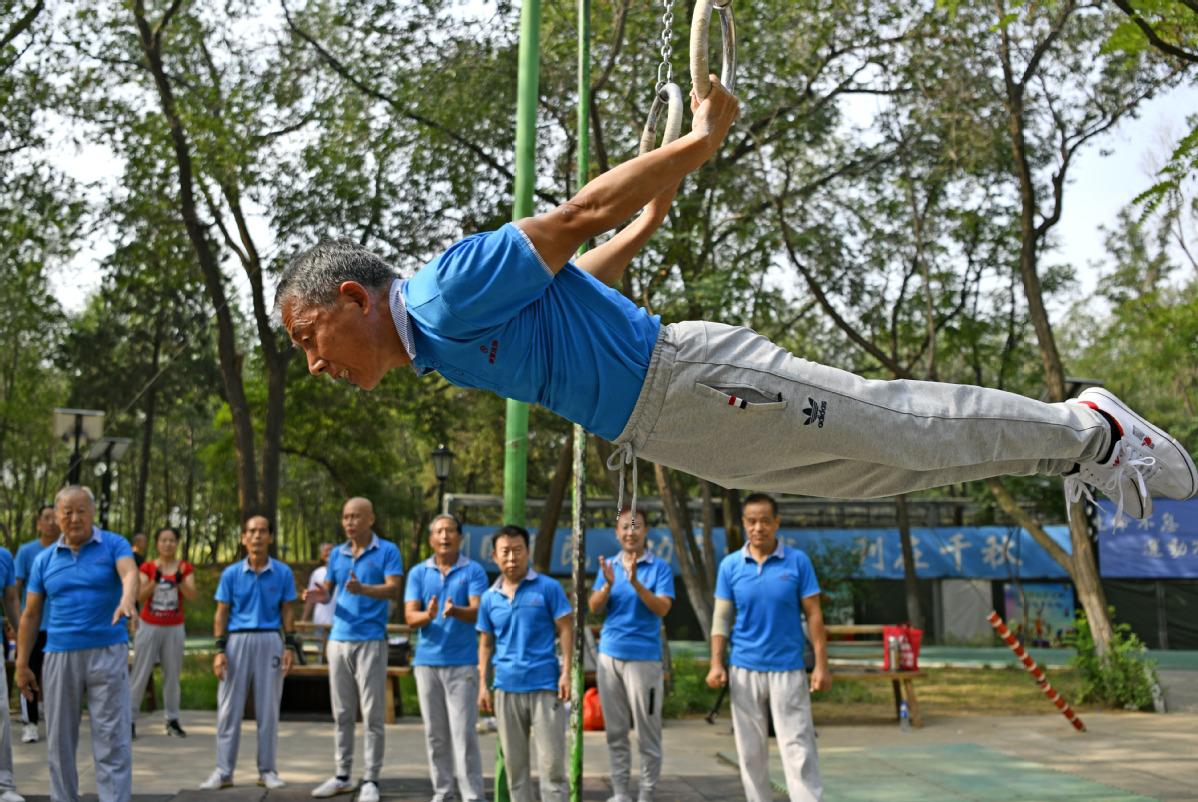 A member of a seniors' gymnastics team uses swing rings in Tianjin. The team members, who have an average age of 68, gather every day to hone their athletic skills. LI RAN/XINHUA
A growing number of older people are working out regularly to stay healthy. Zhao Xinying reports.
Shen Changlin has become a fitness star among his friends. Eight years ago, severe winter smog and haze forced the exercise fanatic from Xi'an, Shaanxi province, to stop jogging on the streets and consider new ways of keeping fit.
As a solution, Shen's son bought him membership at a fitness center near his home.
"Ever since then, I've visited the gym almost every day, except for the odd time it's been closed," the 68-year-old said.
He always starts his session by warming up for 15 minutes. That's followed by an hour's weight training-Shen's favorite gym activity-and ends with 30 minutes' jogging on the running machine and a few minutes of stretches to warm down.
"Many people around me say that I look at least 10 years younger than my actual age, and they ask for my secret of 'staying young'," Shen said with a smile. "My answer to all of them is 'Keep exercising your body!'"

Copyright@www.shaanxi.gov.cn All Rights Reserved

Registration Number:陕ICP备10004160号

./t20210319_2157071_wap.html