Shaanxi sets record pace in archaeological work
2021-02-04 15:54:38 , Source : China Daily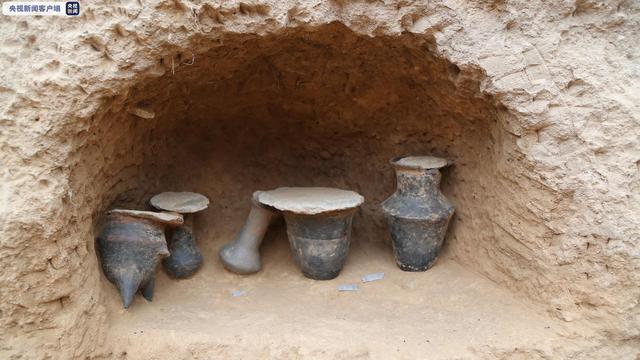 Shaanxi province unearthed 3,956 ancient tombs last year and launched 179 archaeological projects, a record number, according to the heads of cultural heritage bureaus at a meeting in Xi'an on Monday. [Photo/Screenshot from CCTV news]
Shaanxi province unearthed 3,956 ancient tombs last year and launched 179 archaeological projects, a record number, according to the heads of cultural heritage bureaus at a meeting in Xi'an on Monday.
In 2020, Shaanxi had completed archaeological surveys of about 609 square kilometers, confirmed 11.8 million sq m of archaeological finds and excavated 105,800 sq m of ancient ruins.  
Luo Wenli, director of the Shaanxi Cultural Heritage Bureau, said that the province will strengthen its cultural relics research and accelerate the building of archaeological capabilities and disciplines.
Archaeological work and project planning will also be formulated, to put more resources into those archaeological projects that have a significant impact on society, he said. 
The Shimao ruins in Shenmu city and Nanzheng Jiege Cave ruins dating to the Paleolithic Age were listed as the top 10 archaeological discoveries in China in 2019. The Shimao ruins were also listed as one of the world's top 10 archaeological discoveries of the past decade by the journal Archaeology in December.

Copyright@www.shaanxi.gov.cn All Rights Reserved
Registration Number:陕ICP备10004160号