Lights, camera, action: Silk Road film festival opens
2023-01-04 14:40:03 , Source : en.xa.gov.cn
The opening ceremony of the 9th Silk Road International Film Festival took place on Jan 1 in Xi'an, capital of Northwest China's Shaanxi province.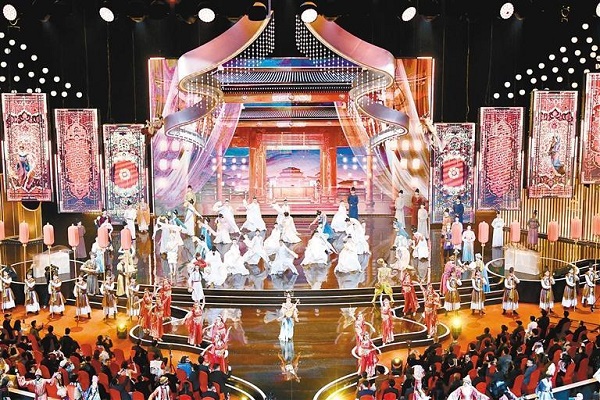 The 9th Silk Road International Film Festival opens in Xi'an on Jan 1. [Photo/Xi'an Daily]
This year's film festival is hosted by China Media Group, Shaanxi Provincial People's Government and Fujian Provincial People's Government, and organized by the Shaanxi Provincial Department of Film, Xi'an municipal people's government and Shaanxi Broadcasting Corporation.
Walking onto the red carpet at the event were representatives from the film industry at home and abroad, members of the Golden Silk Road Award international jury and other guests.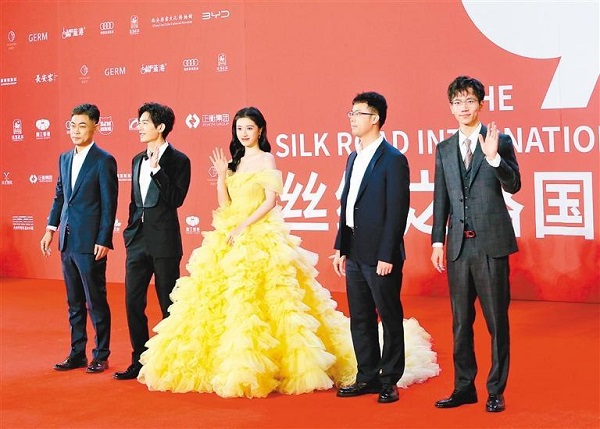 Filmmakers walk onto the red carpet and greet the audience. [Photo/Xi'an Daily]

Among people witnessing the opening ceremony were the ambassadors of the Czech Republic, Pakistan, Tajikistan, Nepal and other countries – as well as cultural counselors from some countries involved in the Belt and Road Initiative.

Also participating were leading filmmakers at home and abroad, experts and academics in cultural circles and the arts, representatives of overseas students and others.

The opening ceremony was divided into four sections, recalling the prosperity of the ancient capital Chang'an and showcasing the international style of today's Xi'an.

Some 19 films shortlisted for the Golden Silk Road Award were unveiled at the opening event – including 12 feature films, three documentaries and four animations.

During the film festival, a series of activities are being held, such as film screenings and film forums. More than 100 films at home and abroad will be screened in theaters and online, creating a cultural feast for the public.

./t20230104_2270451_wap.html