Yangling Agrifair expands display, adds new sections
2021-10-13 15:20:50 , Source : China Daily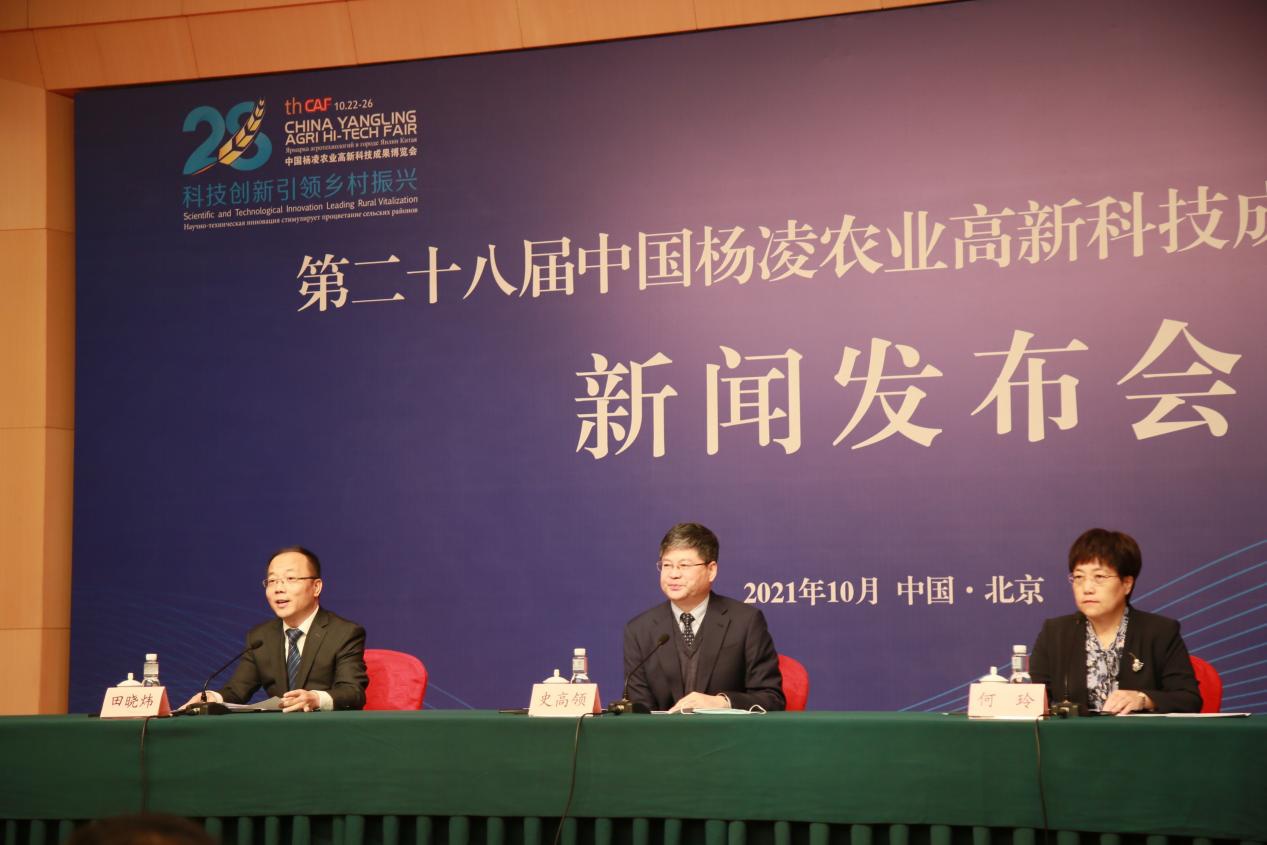 Officials attend a news conference on Oct 12, 2021. [Photo/cnr.cn]
The 28th China Yangling Agricultural High-tech Fair will be held from Oct 22 to 26 in the Yangling Demonstration Zone in Shaanxi province.
The exhibition is co-sponsored by the Ministry of Science and Technology, the Ministry of Commerce, Ministry of Agriculture and Rural Affairs, the National Forestry and Grassland Administration, the China National Intellectual Property Administration, the Chinese Academy of Sciences and the Shaanxi provincial government.
It will be comprised of four indoor and four outdoor section with 2,100 booths. A series of activities will also take place focusing on national food security, high-quality agricultural development, innovation and rural vitalization.
The fair, first launched in 1994, is one of the most influential agricultural science and technology exhibitions in the country. With the goal of serving rural areas, farmers and agriculture, it has become an important platform for showcasing new agricultural sci-tech achievements at home and abroad, promoting the industrialization of high-tech agricultural products and strengthening international exchange and cooperation.
Shi Gaoling, deputy Party secretary of the Yangling Demonstration Zone, said at a news conference in Beijing on Tuesday that this year's fair has expanded the exhibition area, adding new display content such as the results of toilet renovations in rural areas.
The organization committee has also invited representatives from the Shanghai Cooperation Organization (SCO) and will host an SCO roundtable on modern agricultural development and unveil a display of a newly built SCO agricultural exchange and training base. A new Russian national pavilion will also be present at the fair.

Copyright@www.shaanxi.gov.cn All Rights Reserved

Registration Number:陕ICP备10004160号

./t20211013_2193723_wap.html