Shaanxi political advisory body opens session
2021-01-26 09:23:32 , Source : China Daily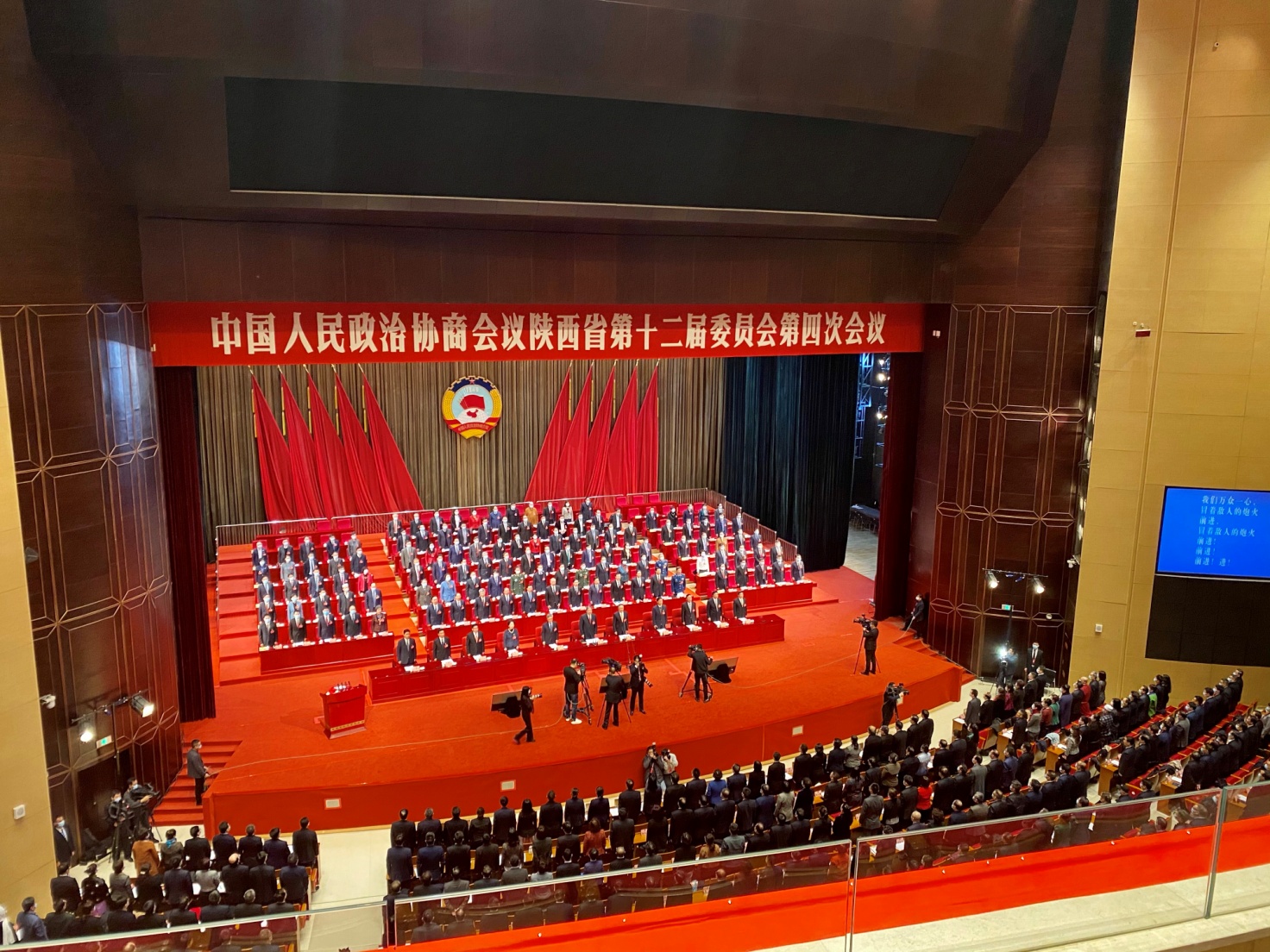 Shaanxi province's advisory body, the Shaanxi Committee of the Chinese People's Political Consultative Conference, opens its annual session in Xi'an, the provincial capital, on Jan 25, 2021. [Photo by Xin Wen/chinadaily.com.cn]
Shaanxi province's advisory body, the Shaanxi Committee of the Chinese People's Political Consultative Conference, opened its annual session in Xi'an, the provincial capital, on Monday.
Han Yong, chairman of the 12th CPPCC Shaanxi Committee, presented the 2020 work report of the committee and a plan for 2021.
He said that last year the advisory body focused on advancing the construction of the Great Wall National Cultural Park and supervising the implementation of related policies. It also formulated a detailed plan for the ecological protection of the Qinling Mountains.
In addition, CPPCC members in Shaanxi have made 29 proposals for the fight against the pandemic and offered 89 suggestions for epidemic prevention and control. They donated property valued at 187 million yuan ($28. 85 million), Han said.
Committee members traveled to 129 poverty-stricken villages in 10 cities to conduct democratic supervision over the resumption of poverty alleviation projects, the employment of labor from poor families and sales of agricultural products, Han said.
Because the 14th National Games will be held in Shaanxi province in September this year, Han said the committee will devote more effort to preparations and offered a variety of suggestions.
This year, the provincial advisory body will strengthen disease prevention and control, add to labor security, carry out more consultations on specific issues and advise on high-quality development, Han said.

Copyright@www.shaanxi.gov.cn All Rights Reserved

Registration Number:陕ICP备10004160号

./t20210126_2150626_wap.html