Grand fireworks for Lantern Festival wow folks in Xi'an
2023-02-08 13:46:16 , Source : en.xa.gov.cn
A spectacular visual extravaganza took place at the 2023 Xi'an Lantern Festival Fireworks Show, held on Feb 5 in the city of Xi'an, capital of Northwest China's Shaanxi province.
The event had two main venues – one at the Xi'an Olympic Sports Center in Xi'an International Trade and Logistics Park on the Bahe River, the other at Tang Paradise in the Qujiang New Area.
There were also four sub-venues: Gaoling district, the Xi'an High-tech Industries Development Zone, Xixian New Area and Chang'an district.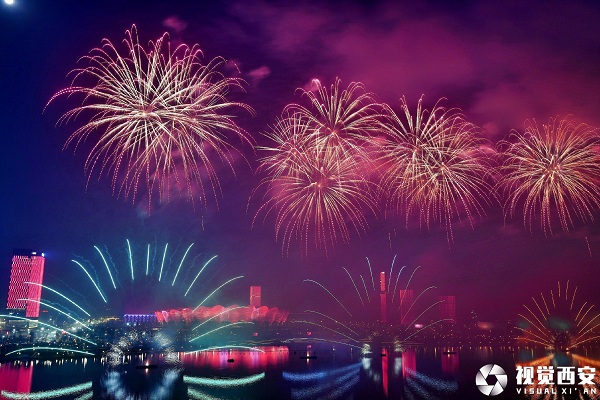 The evening sky is brilliantly lit up by the fireworks at the Xi'an Olympic Sports Center in Xi'an International Trade and Logistics Park. [Photo/Visual Xi'an]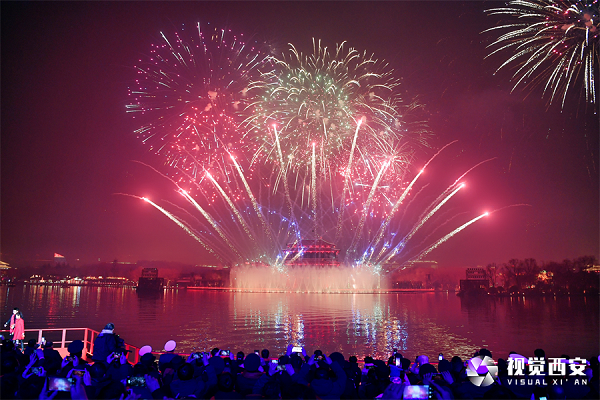 Awestruck, the crowd watches in amazement at Tang Paradise in the Qujiang New Area. [Photo/Visual Xi'an]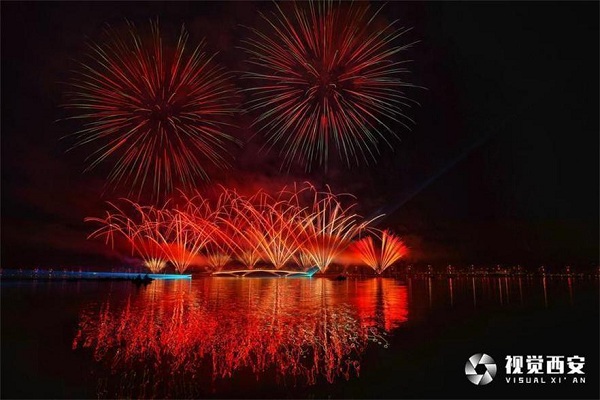 A cascade of visual effects illuminates the heavens in the Xixian New Area on Feb 5. [Photo/Visual Xi'an]

./t20230208_2274232_wap.html